Students preparing for a career in Early Childhood Education without Elementary Licensure are encouraged to pursue a Human Development and Family Studies major and ECE minor.
Minor Requirements
15 credits: 9 credits in residence, 9 credits in upper division.
ED 230 | Foundations of ECE | 2 credits
ED 281 | Curriculum Planning and the Role of the Teacher (with 50-hour Practicum) | 3 credits
ED 305 | Independent Study | 1-3 credits
ED 430 | Development and Administration of Early Childhood Programs
OR ED 341 | Literature for Children and Adolescents | 3 credits
Approved upper division electives
At the successful completion of the teacher education program, candidates will be able to:
Exhibit the knowledge, skills, abilities, and professional dispositions required for the Preliminary Teaching License, as provided in Oregon Administrative Rule 584-420- 0030, and the Interstate Teacher Assessment and Support Consortium (InTASC) standards.
Model the values, ethics and character of a Christian educator in a diverse and changing world.
Meet the high standards of the program in coursework, clinical experiences, and work products, leading to the cognitive, linguistic, social, emotional, and physical achievement of the students they will teach.
Questions?
Our Education faculty would love to hear from you.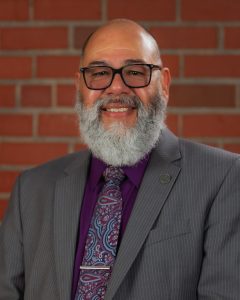 Dr. Marty Palacios
Dean of Education
503-517-1232
mmpalacios@warnerpacific.edu