A coaching minor provides the foundational knowledge and skills to be a coach at any level of athletics. You'll get a broad-ranging education in the physical, mental and team-oriented aspects of coaching and sports to guide your passion.
When paired with a bachelor's degree, coaching minors can pursue careers in: 
Sports Coaching

 

Fitness Coaching

 

Personal Training

 

Strength & Conditioning Coach

 
Courses
(22 credits: 12 credits in residence, 9 credits upper division.)
BIO 121 | Introduction to Anatomy and Physiology | 4 credits
HE 240 | Nutrition
OR HE 330 | Sports Nutrition | 3 credits
HE 310 | Fitness Prescription
OR HE 370 | Essentials of Strength & Conditioning | 2-3 credits
KIN 350 | Care and Prevention of Athletic Injuries | 3 credits
KIN 360 | Organization and Administration of Sports | 3 credits
SRM 240 | Fundamentals of Coaching | 3 credits
SRM 250 | Sports Ethics | 3 credits
SRM 340 | Sports Psychology | 3 credits
Learning Outcomes
Identify fundamental theories, concepts, and terminology relevant to the field of sports management.

 

Demonstrate an understanding of how cultural traditions, social values, and lived experiences of society display themselves in sport.

 

Demonstrate an understanding of how the human body functions and how to care for and prevent athletic injuries.

 

Explain how athletes can learn, understand, and create functional and safe movement patterns.

 

Design physical training, nutritional and mental training skills programs that can enhance athletic performance to help athletes reach their performance potential.

 
Faculty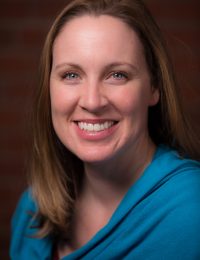 Amy Engilis M.S., A.T.C.
---
Associate Professor of Sports Medicine
Faculty
Division of: Natural Sciences & Health
Phone: 503-517-1053
Jeffrey Perrault
---
Assistant Professor of Sports Management
Faculty
Division of: Natural Sciences & Health
Phone: 503-517-1095