The Gift of Education
November 24, 2014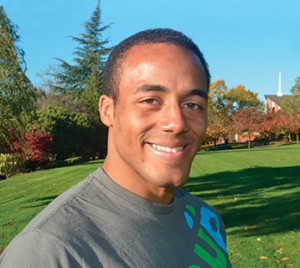 As the calendar year comes to a close, you probably find yourself reflecting on 2014, and planning for the year ahead. At Warner Pacific, we're engaging in the same process. In the fall, we were honored to enroll our largest and most diverse class of incoming Traditional students in the College's history!
This year, we were excited to welcome back men's wrestling and introduce women's wrestling. At our Adult Degree Program, we have been privileged to share alumni success stories as we celebrate over 25 years of serving adult learners throughout the Portland metro area.
Looking to the future, we are motivated to find meaningful ways to engage you, our alumni and friends, in building programs to support our increasingly diverse student
population.
As you make decisions about your year-end giving, we invite you to give the GIFT OF EDUCATION. Over 95% of students at Warner Pacific rely on scholarships, and you will play a vital role in their education by giving your gift today.
Your charitable gift will make it possible for students like Jawayne (pictured here) to continue receiving a Christ-centered education that provides them with the knowledge, skills, and life experience to flourish as they lead and serve in our constantly changing world.
Help us reach our year-end goal of $100,000 for Warner Pacific Student Scholarships!
The annual fund helps provide academic, leadership, and athletic scholarships to students.
Your tax-deductible donation is more than just money; it is the GIFT OF EDUCATION. You are a vital partner in helping us provide a life-changing, Christ-centered education for students who often believe that college is out of reach.
We invite you to give the GIFT OF EDUCATION this season! Thank you.