School districts are hiring more teachers
August 29, 2015
There is a shortage of certified teachers nationwide!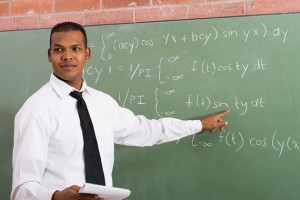 After years of cutbacks, there is hiring rebound in school districts across the country. Nationally, 200,000 teachers will be needed, and it is estimated that in Oregon almost 16,500 NEW teachers will be hired by 2020. Right now, however, districts are struggling to meet these high hiring demands, especially for teachers of special education, advanced math, bilingual education, and even language arts.
Now is a great time to pursue your passion and become a teacher.

Warner Pacific offers education degrees in early childhood education through high school level instruction.
Through our unique 4.5 MAT, you can specialize in a subject that interests you such as science, business, English, or music; then towards the end of your bachelor's program, add education courses so you finish with a bachelor's and your Master of Arts in Teaching. (Read more about our 4.5 MAT program.)
Dr. Robert Nava, Chair of the Warner Pacific Department of Education, is routinely contacted by local school districts and private schools throughout spring semester and during summer break looking for candidates for the coming school year. These districts are even coming directly to our campus to recruit prior to graduation. Students do need to complete their teaching certification prior to stepping into the classroom.
"All of our 2015 education graduates are working," report Dr. Nava.
Instill the love of learning in others.
You won't need to go far to find the perfect classroom for you. If you relish the challenge of rural teaching, Alaska has been plagued with teacher shortages for years. Sunny California leads the nation in its need for teachers. Staying in the Pacific Northwest is a viable option as well since both Oregon and Washington are in desperate need of qualified teachers at all levels. Schools right around the Warner Pacific Mt. Tabor campus have openings!
Substitute teachers are also in high demand. If you'd like to have the flexibility that comes with being a substitute, especially for elementary education, districts across eastern Oregon are looking for a qualified teacher like you.
Join us in empowering youth with knowledge that can transforms lives. Learn more about the Warner Pacific education program today.