Flourish at ADP: Jim's Story
October 8, 2014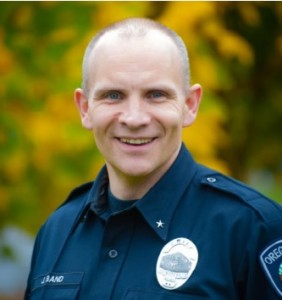 I don't care how good you are at anything, if you're not good with people, you won't be successful. Earning my degree in Human Development through the Warner Pacific Adult Degree Program (ADP) gave me a better understanding of what makes people tick and an understanding that we all come from different places with different fears, needs, and motivations. As the Chief of Police in Oregon City, these skills are vital to my work each and every day.
I found out about ADP through a co-worker who had attended Warner Pacific and had a great experience. Practically speaking, graduating from college opened the door for me to apply for a promotion to a position that required a degree. This has equated to more responsibility and an increased income. In terms of how it applies to my job, I have been better prepared to deal with all of the challenges that go with being a police chief. My degree was in human development and I think it has made a significant difference in how I read, communicate with, and handle people.
As the head of Oregon City's police department, my main job is to steer the agency according to the vision and ideals of our community. There are a lot of things that make this job rewarding. I like fixing things that people believe will never be fixed, and I also like finding new solutions; the creative process of problem-solving. The most challenging part of my work is trying to maintain a healthy balance. It's hard to focus on doing fewer things well, rather than trying to change everything that you think needs to be fixed. Sometimes it feels like there are so many ideas and so little time.
Even though my job involves working with a wide variety of people, oddly enough it was the ADP group projects that I really disliked during my time as a student. However, it was those interactions that ended up teaching me the most. I remember working with people of every type from all walks of life. At the time, it was difficult to complete some of these projects while negotiating all of our differences. But, that is what problem-solving really is; getting a group of people to function and complete work in spite of their differences. Learning in this way forced me out of my comfort zone and taught me to look past each of our differences and encouraged me to utilize our individual strengths. I learned how to stop focusing why we thought so differently and instead, recognize it as an advantage.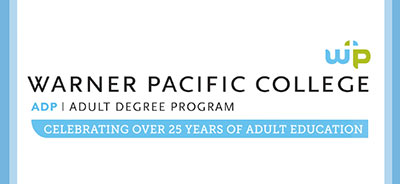 Jim Band
Chief of Police, Oregon City
B.S. in Human Development '04