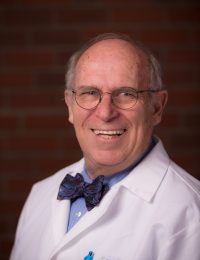 Professor of Physical Science
Faculty
Division of: Natural Sciences & Health
Phone: 503-517-1096
Education:
Postdoctoral Fellowship, Geological Mass Spectrometry, University of Newcastle upon Tyne, England
Ph.D. Natural Philosophy (Physics, Geochemistry, and Geochronology), University of Newcastle upon Tyne, England
M.Sc. Geophysics, Universidad Nacional Autónoma de México
B.Sc. Physical Science, Universidad Autónoma de San Luis Potosí, México
Areas of Teaching:
Physical science (Physics, Chemistry)
Environmental Science
Research Passion:
Dr. Terrell specializes in Chemical Pedagogy (Process Oriented Guided Inquiry Learning) and in Instrumental Chemical Analysis (Neutron Activation, Mass Spectrometry, and Spectrophotometry) applied to Environmental Research related to energy.
Academic Accomplishments:
Terrell has more than twenty peer reviewed publications, one of which (Published in the international recognized journal Nature) has more than 300 references in the scientific literature.
Terrell has served as the chair of the Portland Section of the American Chemical Society and is currently a "Chemistry Ambassador" of ACS.
Chair of Policy Advocacy Portland Section of ACS
Professional Affiliations:
Pacific Northwest Association for College Physics
American Chemical Society
National Science Teacher Association
American Geophysical Union
Oregon Academy of Science
Background:
Dr. Terrell has ample experience in managing laboratories for analytical chemistry related to the oil industry. For many years, Dr. Terrell has been interested and developing techniques in teaching science, especially college chemistry, developing methodologies to help students prepare for the challenges of a continuously changing world.
To learn more about Dr. Terrell work and passions visit his website at http://classpages.warnerpacific.edu/DTerrell
Favorite Quote:
"Perhaps the history of errors of mankind, all things considered, is more valuable and interesting than that of their discoveries. Truth is uniform and narrow… but error is endlessly diversified." –Benjamin Franklin