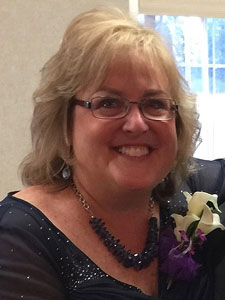 Assistant Professor of Social Work/Director of Field Education
Email: dpenkin@warnerpacific.edu
Phone: 503.517.1154
Education:
M.S.W., Social Work, Boston University
B.A., Sociology, State University College of New York at Fredonia
Background:
Prior to joining the faculty full-time, Professor Penkin served as an adjunct faculty member in the Department of Social Science and Adult Degree Program at Warner Pacific College. She has twenty years of experience in higher education teaching in social science and social work programs in different regions of the United States. She brings former experience in roles as a social work field director, social work field faculty liaison/instructor, and baccalaureate social work program director in several baccalaureate social work programs. At Warner Pacific College, Professor Penkin primarily teaches social work practice courses and field courses for the social work program in addition to her administrative field responsibilities.
Beyond her experience in higher education, Professor Penkin has over fifteen years of practice experience working in the field of addiction, foster and international adoption, and juvenile corrections. Mostly recently, she managed an adoption team at a local agency and provided support to families during the adoption process and post-adoption. She currently advises the Social Work Leadership Committee at Warner Pacific College, a social work student organization.
Professor Penkin and her husband moved to the Northwest as part of his last tour in the United States Coast Guard and stayed due to their love of this beautiful locale. Outside of work, Professor Penkin enjoys spending time with Bernie and their two children. Her interests include golfing, gardening, traveling with family, taking walks with her dogs, camping, extending hospitality to others, reading, and scrapbooking.
Awards:
2015. Show Hope Scholarship Award. Training in Trust-Based Relational Intervention (TBRI) through the Institute of Child Development at Texas Christian University. This evidence-based model, developed by Dr. Karyn Purvis and Dr. David Cross, is nationally renown as a systematic approach to address complex developmental trauma. Penkin became a TBRI Training Practitioner upon completion of Summer Institute studies and a fall workshop in Fort Worth, Texas.
2013. Nominated for Undergraduate Faculty Member of the Year, George Fox University.
2000. Certificate of Appreciation for "Commitment in Working with Youth at the North Coast Youth Correctional Facility."
1998. Award for Service Provided to the Coalition for Children of Alcoholics.
1994. Award for Teaching Excellence from President of Keuka College.