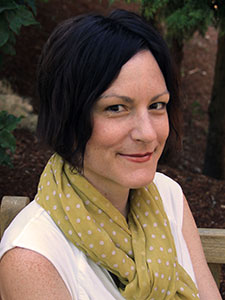 Assistant Professor of Social Work/Director of Social Work
Email: smace@warnerpacific.edu
Phone: 503.517.1039
Education
Ph.D., Education and Human Resource Studies, Colorado State University
M.S.W., Social Work, Colorado State University
B.S., Marketing, Santa Clara University
Background
Prior to joining the faculty at Warner Pacific College, Dr. Mace worked at Colorado State University in the School of Social Work. She taught in both the undergraduate and graduate programs, worked with field education, accreditation, and the Social Work Research Center, and served as the faculty advisor for the student organization, Generation Combating Sex Trafficking.
Before entering higher education, Dr. Mace was a Community and Organizational Development Volunteer with the U.S. Peace Corps. She has over a decade of experience working with human trafficking prevention, awareness, and advocacy in the United States and Bulgaria as well as youth development and empowerment programs domestically and globally. Presently, she serves on the Multnomah County Child Sexual Exploitation (CSEC) Steering Committee and is a member of the Advisory Board for the Deceptions Program, a sex trafficking awareness program.
Dr. Mace's scholarship employs qualitative and quantitative methodologies and her research concerns are human trafficking; human rights and social justice; child welfare; and international development. Outside of work, Dr. Mace enjoys spending time with her husband, William, and her children, Everett and Charlie, traveling, biking, hiking, and exploring nature and the city.
Awards
2011-2012. Nancy Hartley Dean's Scholarship. Colorado State University School of Education
Research/Publications
Mace, S.L. (2015). Child trafficking and child welfare: Implications for policy and practice. Journal of Trafficking, Organized Crime and Security, 1(2), 47-61.
Mace, S.L. (2013). Child trafficking: A case study of the perceptions of child welfare professional in Colorado. ProQuest.
Mace, S.L., Venneberg, D.L., & Amell, J.W. (2012). Human trafficking: Integrating human resource development toward a solution. Advances in Developing Human Resources, 14(3), 333-344.
Orsi, R., Winokur, M., Crawford, G., Mace, S.L., & Batchelder, K. (2012). Predictors of family preservation outcomes and child welfare success in Colorado. Child Welfare, 91(4), 41-59.
Veliquette, A.J., Coons, L.M., Mace, S.L., Coates, T., Chermack, T.J., & Song, J.H. (2012). The effects of scenario planning on perceptions of conversation quality and engagement. International Journal of Technology Intelligence and Planning 8(3), 254-257.
Mace, S.L. (2012). Beneath the surface: A secondary analysis of the trafficking in persons report country tier placement report from 2001 to 2011. 2012 AHRD International Research Conference, Denver, CO. Conference proceedings, 1786-1812.
Kerno, S.K. & Mace, S.L. (2010). Communities of practice: Beyond teams. Advances in Developing Human Resources, 12(1), 78-92.