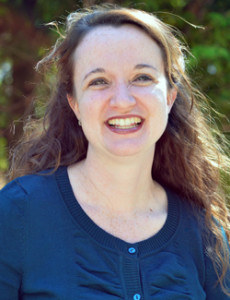 Associate Professor of Music, Chair of Music Department
Email JCameron@warnerpacific.edu
Phone 503.517.1062
Education
Portland State University, Portland Oregon
Masters of Music in Orchestral Conducting; 2002
Lewis and Clark College, Portland, Oregon
Bachelor of Arts in Music; 2000
Reed College, Portland, Oregon
Young Scholar Program
About Professor Cameron
WPC classes taught: Music Theory I-IV, Music History I-II, Instrumental Conducting, Scoring and Arranging, Form and Analysis, 20th and 21st centure Compositional Techniques, Woodwind Techniques, and Intro to Music Literature.
What excites you most about the WPC community? The way that faculty are encouraged to invest in the lives of our students. We get to journey with our students and it doesn't end when they graduate. I have been through so much with my students – weddings, births, deaths, boot camp, jobs, etc. It is such an honor and privilege. It also excites me that WPC is a community that promotes interdisciplinary learning and exploring the questions in our lives.
Describe the current trajectory of your scholarly research and/or performance/rehearsal schedule. It is my desire to continue to find ways to connect music education and neuroscience. I am interested in specifically pursuing the connection between music theory and the brain.
What kind of hobbies or special activities do you enjoy? Living life with my four-year-old daughter, which includes puddle jumping, art projects, nature walks, story time, and creek play on a regular basis. Writing, reading, crafting, photography, and waterfall hiking are among my favorite hobbies.
What were your childhood goals/aspirations? After my initial desire as a six-year-old to be a trapeze artist, I have always wanted to be a performing artist. The idea of story-telling through art has always captivated me.
What are listening to in your car right now? Korngold's Die Tote Stadt, Poulenc, Ives, Ravel, Stravinsky, and the soundtrack to Frozen (thanks to my daughter!).
What was/is your favorite childhood story? All of my college students eventually hear me read the children's book "Ish" by Peter H. Reynolds because life is meant to be lived ish-fully ever after.