Proudly Presenting Kara Griffey
2008 WPU Graduate
Vice President of Development American Heart Association, Oregon & SW Washington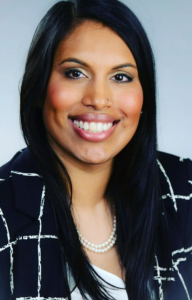 Nominated by: Dana Heer & Laura Gould
Kara Griffey is a Portland area fundraising professional with a twelve year background in nonprofit fundraising, corporate sponsorship, volunteer recruitment, public relations, marketing and outreach. Kara enjoys working with passionate volunteers and collaborating with them to move the mission forward and helping them to achieve their event and revenue goals. Kara leads her staff and volunteer teams with the mission and enjoys making a difference in the community.
Kara served as Senior Director for the Walk to End Alzheimer's for 7 1/2 years before joining the American Heart Association, Oregon & SW Washington as Vice President of Development where she works with a dynamic group of volunteers and staff to drive organizational goals and help ensure the health and wellness of the community.

Kara graduated Magna Cum Laude from Warner Pacific College with a Bachelor of Science in Human Development and Family Studies, and a Bachelor of Arts in Music. She is passionate about working with others and connecting them to various causes and fueling the mission of an organization through fundraising. In her free time, Kara continues to volunteer at WPU and enjoys networking with other area professionals, spending time with her family, and playing with her dog Maya.

As an orphan from India, Kara was adopted by a single public school employee with a heart of Christ's love and mercy. Kara shined as a student and developed the love and character of Christ's example to embrace challenges and move beyond what is evident to achieve great things. She graduated from Warner Pacific College with the intention to make a difference in the world and has actively worked toward that goal, looking for ways to reach beyond what everyone else is doing and exceed expectations.