Proudly Presenting Jennifer Davis
Chief Marketing and Communications Officer, LEARFIELD
1994 WPU Graduate
Jennifer Davis is a well-regarded business leader with 20+ years' in marketing, product strategy, and customer experience.  She has served two non-profit boards, has presented investment opportunities and strategic updates to public and private boards, and is a sought-after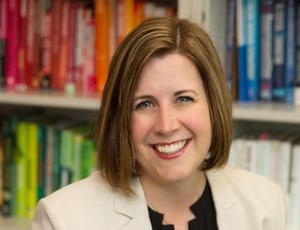 business advisor. She is author ofWell Made Decisions, a book published by New Degree Press, on achieving success through organizational decision making.  In her current role as CMO of LEARFIELD, a media, data, and technology leader in college sports, she led a recent rebrand of the company and oversees all brand, campaign, media and industry relations, product marketing, and corporate communications for the enterprise of more than 2,000 employees.
Prior to joining LEARFELD, Jennifer was with Amazon Web Services (AWS), Amazon's most profitable and fastest growing business, where she headed up product marketing for the hyper-growth Training and Certification group.  She was the Chief Marketing Officer or a smart home, smart building IoT division of Honeywell which brought her to Atlanta, Georgia. She served in progressively impactful roles at Planar Systems, and then Leyard, in the digital signage business in the Portland area.  Before that Jennifer worked for Intel Corporation and held a senior marketing management role at a software start-up. She holds a BS in Business Administration and History from Warner Pacific, an MBA from Pepperdine University, and has participated in continued education through the Harvard Business School and Wharton. She has been a contributor to Forbes and was recently named a Titan 100 of Georgia, recognizing the state's leading business leaders.
Jennifer highly values her roles as wife, mother of two, daughter, sister, friend, and volunteer. She and her family are active members of Peachtree Presbyterian Church in Atlanta, Georgia serving in discipleship and student ministries.
When asked about influences at Warner Pacific that shaped her sense of calling:
"My three years at Warner Pacific resulted in new opportunities and broadening horizons. An internship at a software company translated into my first career job and set me on the path to a career in tech. Encouragement from my math professor gave me confidence to handle the most technically-challenging work, even in my marketing roles. I was blessed to have classes from Dr. Lou Foltz, Dr. Cole Dawson, Ted Takamura, Bonnie Allen, Dr. Marshall Christensen, and so many more."
When asked what she hopes will be the legacy of her life's work:
"I feel like my strengths are best utilized when people are facing times of change or transition. I see the possibilities and how people and possibilities fit into the big strategic picture. I can inspire confidence and get people moving in a productive direction.  I hope that my legacy is the people that I have empowered, the industries I have helped transform, and innovations I have loved into being."