Proudly Presenting Ysu Umbalo
Medical Director at the M. SOMA Clinic
1999 WPU Graduate
Ysu is the medical director at the M. SOMA clinic in the city of Lubumbashi, Democratic Republic of the Congo which provides free health care to impoverished people who might otherwise go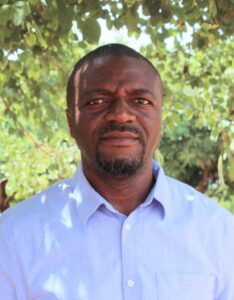 without. Ysu earned a Biology degree from Warner Pacific College in 1999. He endeared himself to the WPU community with his friendliness and genuine charm. Ysu exudes a sense of calm, confidence, and humility.
After graduating from Warner Pacific, Ysu studied at the National College of Naturopathic Medicine, in Portland. While there, he went on a medical mission trip to Peru in which he and a classmate provided free medical examinations in small villages. That sparked a vision in Ysu to do the same in his home country, where basic medical training is often antiquated and inferior, and there are only 11 doctors for every 100,000 people. In 2005, Ysu and an American business partner established the M. SOMA medical clinic with $400,000 worth of donated medical supplies. The clinic began in his home, and later moved to the current home-turned-clinic and is currently being expanded to function more appropriately. Since its beginning, the clinic continues to provide a host of medical services, as well as outreach to support healthy pregnancies, healthy children, and healthy communities.
Ysu doesn't believe the impoverished need to settle for less. He won't hesitate to seek the support of others – whether donors, medical professionals, or volunteers – to advance the clinic's mission. As Ysu once asked, "What if a poor man could get a CAT scan or a pregnant village woman deliver with the assistance of a competent physician and have a good Samaritan pay for it?" This passion of providing healthcare for all continues to empower Ysu's drive and ambition.  He is currently working to expand clinical services by collaborating with interested partners to create a laboratory with increased abilities.
In addition to his medical service, Ysu enjoys spending time with his family, wife Therese, and children Kaila and Elija.
For committing so faithfully to using his gifts, entrepreneurial drive, and medical education to serve the neediest among us, Warner Pacific is pleased to include Ysu into the circle of distinguished alumni.