Proudly Presenting Dr. Kerri Heath Cissna
Adjunct Instructor, Graduate School of Education and Psychology, Pepperdine University
2011 WPU Graduate
Kerri Heath Cissna has devoted her career to serving college students, specifically in the area of leadership development, mentorship, team building, and diversity training. In addition, she has partnered with her husband, Zac, to found an independent production company whose goal is to communicate Christian truths through the medium of film.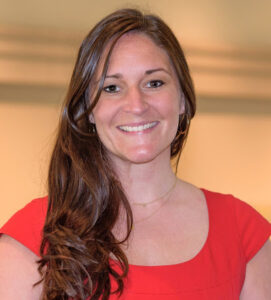 Kerri majored in Religion and Christian Ministry at Warner Pacific, with a minor in Leadership. She served as student chaplain during her sophomore and junior years. On graduation day, in 2001, Kerri received the A. F. Gray Award, which is granted to a single graduating senior who most demonstrates the living example of a godly life, a disciplined mind, and a warm and loving heart.
Kerri went on to earn a Master of Education in College Student Affairs from Azusa Pacific University in Azusa, California, and earned her EdD in Organizational Leadership and her PhD in Global Leadership and Change from Pepperdine University. Her career in higher education spans two decades and includes five years as Assistant Vice Chancellor in the Graduate School of Education and Psychology, four years as Director of Housing and Residence Life, and three years as Leadership Development Coordinator at Pepperdine University. She is an adjunct professor for the Social Entrepreneurship and Change program, and co-teaches "Leading the Philanthropic Enterprise."
In addition to her career in higher education, Kerri is passionate about filmmaking.  She and her husband, Zac, co-founded Inspired Life Films and produced their first film, "The River Within", in 2009, with a micro-budget of only $40,000.