We fulfill our vision through you.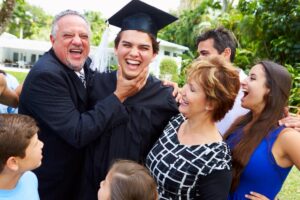 Your support helps us reinvent higher education.
The current model is designed to meet the needs of the advantaged. WPU makes college more accessible for students from diverse social, ethnic and socioeconomic backgrounds, those who often face significant challenges when trying to earn their degree at other institutions
When you change a life,
you change the world. 
That's pretty powerful.
Questions?
Making a gift
Endowed Scholarships
Annual Scholarships
Please contact Chief of Staff/Vice President for Strategic Communications at 503.517.1064 or JBoehmer@warnerpacific.edu
Jennifer Boehmer
Chief of Staff/Vice President for Strategic Communications
2219 SE 68th Avenue
Portland, Oregon 97215
JBoehmer@warnerpacific.edu
503-517-1064