Homecoming is your chance to reconnect with old friends, make new professional connections, and celebrate your heritage as a Warner Pacific Knight!
We have great activities planned, including a special Chapel, basketball games, Athletic Hall of Honor Reception, a celebration of the class of 1968, a service project, and an alumni concert you don't want to miss.
Registration questions? Contact Diane Minor at 503.517.1114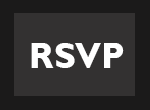 Please continue to check back here for updates for the entire Homecoming celebration weekend (February 9-10, 2018).
Welcome Center and Registration
Registration begins Friday, February 9, at 9 am Egtvedt lobby area.
Traffic
For a traffic map of the area, click here.
Campus Address
2219 SE 68th Ave.
Portland, OR 97215
Parking
Parking is available in the main lot in front of Egtvedt Hall and in the A.F. Gray lot off SE 68th Ave.
For a campus parking map, click here.
Follow Homecoming news on Twitter and on our Facebook Page (#warnerpacific).