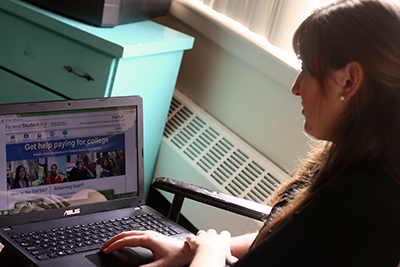 College Goal Oregon is a free event at Warner Pacific on Saturday, January 17 (from 9 am – 12 pm in Egtvedt Hall, room 203), for students (high school; college and non-traditional returning students), parents/guardians, and anyone who wants assistance in completing the Free Application for Federal Student Aid (FAFSA).
Assistance with completing your FAFSA
Presentations about scholarships
Information on paying for college
RSVP to reserve your spot today!
We will have financial aid professionals at this event to help attendees.
There will also be Spanish speaking volunteers available on-site to provide assistance during the event.
In conjunction with getting help with the FAFSA, students will have the opportunity to learn about a variety of financial aid resources available to help pay for college during presentations at the event, including a presentation on the Office of Student Access and Completion scholarship application.

We encourage students who may not be eligible to file FAFSA to attend to learn about financial aid resources as well.
Items to bring:
Dependent students will need personal income and tax information, along with parent income tax information.
Independent students will need personal income and tax information.
Please visit the FAFSA website for more details about what to bring, please come prepared with those items.
For the tax information, simply bring the most recent completed federal tax return. If the taxes have not been filled out yet, you can estimate. You can submit exact numbers later.