The Knights had a terrific spring season. We saw 5 Warner Pacific athletic records broken and 14 Knights added to Warner Pacific College's Elite List.
Spring Roundup by Sport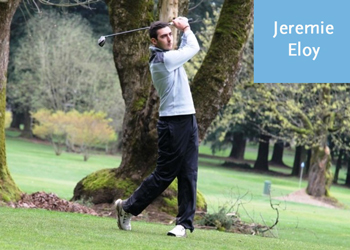 Men's Golf: The Knights finished in 3rd place at the CCC Championship Tournament. Royce Rosenthal was the top individual finisher in 7th place overall. Jeremie Eloy ended the season with the lowest scoring average at 74.63 and set a WPC record for lowest round with a score of 68 at the WPC Spring Shootout.
Women's Golf: The ladies placed 5th at the CCC Championships. Taylor Akamine (8th) and Scotti Jo Helmick (9th) both played to top ten finishes. Helmick, the lone senior on the team, wrapped up a four-year career that includes 2 tournament wins and 21 top ten finishes.
Track: The track and field team placed 8th on both the men's and women's side of competition at the Cascade Conference Championships. Alyssa Neal was the CCC Champion in both the long jump and triple jump, and will be the lone Knight representing the team at the NAIA National Championships.
Achievements
Records
Women's Long Jump – Alyssa Neal, 19 feet 7 inches
Women's Triple Jump – Alyssa Neal, 39 feet 5.25 inches
Women's Discus – Jordan Hunter, 124 feet 3 inches
Men's Hammer – Jovenn Pacheco, 115 feet 6 inches
Women's Hammer – Kristen Swim, 136 feet 1 inch
Elite Movement
Men's Discus – Jovenn Pacheco #2
Men's Discus – Joe Dickinson #7
Women's Discus – Jordan Hunter #1
Women's Discus – Kristen Swim #2
Women's Discus – Lynzee Felder #4
Men's Javelin – Bobby Waldie #5
Women's Javelin – Kristen Swim #6
Women's Long Jump – Alyssa Neal #1
Women's Triple Jump – Alyssa Neal #1
Men's Hammer – Jovenn Pacheco #1
Women's Hammer – Kristen Swim #1
Women's Hammer – Lynzee Felder #3
Women's 200m – Kiki McDonagh #7
Women's 100 hurdles – Alina Munoz #5