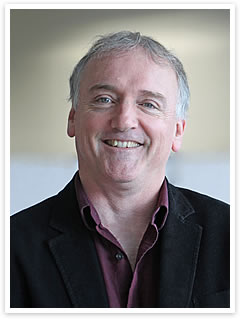 Warner Pacific congratulates alumni Jerry Waybrant '80 on his recent appointment to head Oregon's Department of Human Services. On Wednesday, September 2, Governor Kate Brown named Waybrant the Acting Director as the longtime director, Erinn Kelley-Siel, steps down on Friday, September 4.
"Jerry Waybrant has spent his career serving some of the Northwest's most vulnerable citizens," said Dr. Andrea Cook, Warner Pacific College President. "As an institution, we are honored to have been part of his story and we are grateful that the state of Oregon will benefit from his strong leadership, knowledgeable insight, and deep compassion."
Prior to this appointment, Waybrant was the Chief Operating Officer for Child Welfare and Self Sufficiency, overseeing the care for thousands of foster children annually as well as cash assistance for needy families and SNAP (the food stamp program). Since 1985, he has been a caseworker, a supervisor, an acting program manager (in Lakeview and Douglas counties), and a district manager. Prior to working in Oregon, Waybrant was a Mental Health Therapist and caseworker in Washington.
Waybrant graduated from Warner Pacific in 1980 with a Bachelor of Science in Psychology. Recently he has been providing valuable insight to the College about curriculum pertaining to human services.
Actively seeking to provide internships for Warner Pacific students, Waybrant says, "I am interested in partnering with local colleges around the issue of preparing students for careers at DHS. The jobs we offer can be life changing for the employee and the clients they serve while the employee earns a living wage with great benefits."
Waybrant shares that his "passions include his family, cutting firewood, and playing handball. Interestingly enough, that is a game where you run around in a small room chasing a hard, little ball that hurts your hands every time you hit it or, get hit by it." He does admit it is not a metaphor for work.