Why Study in the City?
Because, according to the United Nations, by 2050 more than 84 percent of the world's population will live in cities. Because Portland offers a wide range of internship, service and research opportunities. Because you will encounter diverse and perspective- enriching people and cultures. Because the city offers many opportunities to express and share God's love.
In Portland you might:
Intern with Wells Fargo, Boeing, Columbia Sportswear, or Intel
Serve with Portland Rescue Mission, Café au Play or Second Stories
Explore the food carts, thrift shops, art galleries and concert venues that have made Portland one of the country's most vibrant cities
Why a Small Private Liberal Arts College?
A student-to-faculty ratio of 11:1 ensures that you'll develop close relationships with brilliant professors. Those relationships will lead to personalized internship and research opportunities and glowing graduate school recommendations. Not to mention, lifelong friendships.
Ask Tyler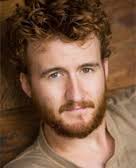 TYLER CAFFALL '06, a Theater and Literature major at Warner Pacific College, recently earned his MFA in Acting at The New School in New York City. During his time there, Caffall acted in a wide range of plays, including ensemble roles in The Merchant of Venice and A Winter's Tale, both of which were performed in Central Park as part of the Public Theater's Shakespeare in the Park repertory season. Caffall acted alongside Al Pacino, Law & Order's Jesse Martin and Without a Trace's Marianne Jean-Baptiste.
Why a Christian College?
Because you'll not only experience a high level of academic challenge and preparation  for any career path you might choose, you'll also explore your faith. Along the way, you'll join a vibrant faith community and form lifelong friendships with students and faculty—all of whom are engaged in their own spiritual journeys.
Ask Kerri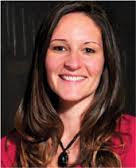 KERRI CISSNA-HEATH '01, earned a Master's of Education in College Student Affairs from Azusa Pacific University and will earn her Ph.D. in Organizational Leadership from Pepperdine University in 2012. She is currently the Director of Housing and Residence Life at Pepperdine University. In addition to her career in higher education, Kerri and her husband, Zac, co-founded Inspired Life Films and produced their first film, The River Within, in 2009. The film was profitable and the Heaths plan to film their second feature later this year. "As a Religion major at WP, I discovered my call to ministry but could not really define it," Kerri said. "I had no idea that I would one day have the opportunity to produce a film and watch God working in Hollywood."
Why Paradox?
Why does Warner Pacific's Humanities Core Curriculum focus on the notion of Paradox—those instances in which a question has two seemingly irreconcilable right answers?
Because nothing about the world is black and white—not faith, not relationships, not the challenges you will face after you graduate. And because when you devote countless hours to life's most difficult questions, you'll be prepared to meet any professional challenge.
Ask Jeffrey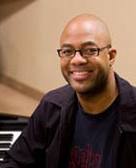 JEFFREY SCOTT '01, a music and ministry major, currently serves as the Worship Director at New Beginnings Church in Portland. He also runs the Allen Center for Performing Arts, which offers everything from private music lessons to recording and production services. At Warner Pacific, Jeffrey was encouraged by Professor of Biblical Studies Dr. Stephen Carter to get involved with The Urban Church of Portland, an experience that would change his life forever. "In our religion classes, we would struggle with these deeper truths, while at church I was able to stay rooted in making a practical difference in the lives of kids, many of whom had family members involved in gangs and drugs. Warner Pacific provided the perfect tools to allow me to hear what God was speaking and to see what He was really doing around me and within me."
Why Warner Pacific?
Portland. Paradox. Professors you can call Roger or Cassie or Caleb. Tuition that's 41 percent lower than the average private college in Washington and Oregon. The ability to grow in your faith. The ability to intern throughout Portland. The ability to meet the city's needs through service. The vibrant campus community. The friends you'll make. In other words, you get more meaningful experiences for your money.
Ask Kara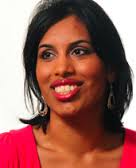 KARA BUSICK '08 studied Human Development and Family Studies, as well as Music, during her time at Warner Pacific College. Did we mention she was also crowned Miss Clackamas County? She currently works as a Post-Adoption Coordinator for Christian Family Adoptions in Portland, landing the job after completing an internship at the agency.
She credits Warner Pacific with preparing her for a successful career. "Every day I find myself reaching into that 'tool kit' I built through my undergraduate degree, using it to make the best possible professional decisions when working with vulnerable people."