College to Career
Call us. We'll help you find your calling.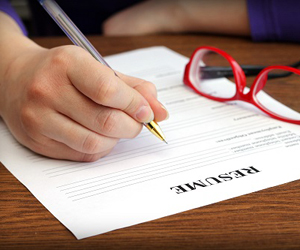 Career Services are an integral part of a student's education. As students more fully understand their values, skills and interests, they're better prepared to pursue meaningful career and life plans.
Career services offered:
Resume/Cover Letter Composition
Interview Skills
One on one appointments
Career Assessments/Testing
Workshops and Seminars
Career Fairs
We also offers a unique Employer Outreach Program, designed to help Portland-area businesses partner with students from our traditional and adult degree programs to fill the current openings and immediate internship demands of the local workforce.
Resources
myWPcareer – your 24/7 career center
Learning a language is the hottest new job skill. Read more…
Workers older than 50 may need to watch for these sneaky ways companies are avoiding age discrimination. Read the Forbes article.
Employers
If you have employment, volunteer, or internship opportunities and are looking to recruit our students and alumni, please register and post your position on myWPcareer.
Life Counseling
Connecting Students and Alumni
Mentor and advise students concerning life planning and personal growth issues
ADA needs and assessment
Emergency support for students experiencing severe emotional problems
Emergencies
If there is an emergency, the counseling staff will assist students during open hours, Tuesday through Friday. If the emergency occurs when the Center is closed, please Call 911 or the Mental Health Crisis Line (503.988.4888) and notify a member of the Campus Safety (503.250.1730) and a Residence Life Staff member (503.729.4150).
About
Our staff is dedicated to student well-being and to providing services collaboratively with compassion, respect, and sensitivity to each student's unique challenges and cultural backgrounds. Promoting the success of all requires that students have full access to their education.  For some students, this means that we provide care that helps you help yourself.  We want to empower you to take responsibility for your own well-being.
Career Services aims to inform and support all students in their career development as they identify their strengths and interests, investigate potential occupational and vocational paths, and, ultimately, pursue their career and calling.  Career Services staff provide information, resources, planning, and counseling as students transition from the academic arena to the world of work.
For a better understanding of how all our services work toward helping you success, please download/view our Counseling Pyramid Of Services.
To schedule an appointment, call 503.517.1576.
PLEASE PROVIDE 24-HOUR NOTICE if you need to cancel an appointment, so the time may be rescheduled for another student.
Caldwell House on the Mt. Tabor Campus is available for students to drop by and spend quiet time in the front room even without an appointment, during posted hours. If the door is unlocked, walk on in.