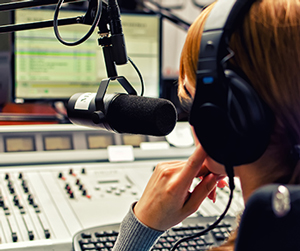 Warner Pacific offers many opportunities for students seeking professional careers in multi-media journalism/broadcast, media design and production, public relations, and marketing communications.
The Communications major is a broad curriculum designed to develop the expertise, knowledge, and skills needed to do communications work within organizations—information gathering, audience analysis, visual design, as well as sophisticated oral and written communication.
Students completing this major will be prepared for work in old and new media; they will be able to thrive in a shifting landscape of career paths.
Courses require students to identify ethical and practical dilemmas encountered by media professionals and to develop frameworks for ethical action. Practical hands-on experience is provided by student work on publications like Rocinante and Knight Times.
Warner Pacific Communications majors have completed successful internships with a variety of Portland media outlets like KXL/Alpha Broadcasting and KATU. Other interns have done media development work for businesses, non-profits, and ministry organizations.
In addition to these local opportunities, students in the major can apply for off-campus study; semester programs sponsored by the Coalition for Christian Colleges and Universities include the Los Angeles Film Studies Center and the Washington (D.C.) Journalism Center.