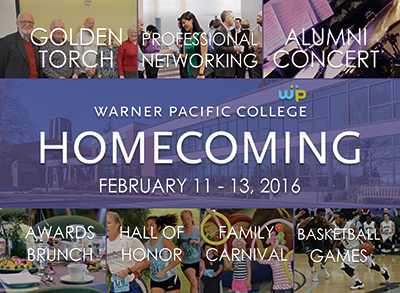 Homecoming is your chance to reconnect with old friends, make new professional connections, and celebrate your heritage as a Warner Pacific Knight!
We've got great activities planned, including a professional networking event, a family carnival, and even an alumni musical theatre concert featuring some of your favorite musicians from your time at Warner Pacific College!
Easy online registration or contact Diane Minor at 503.517.1114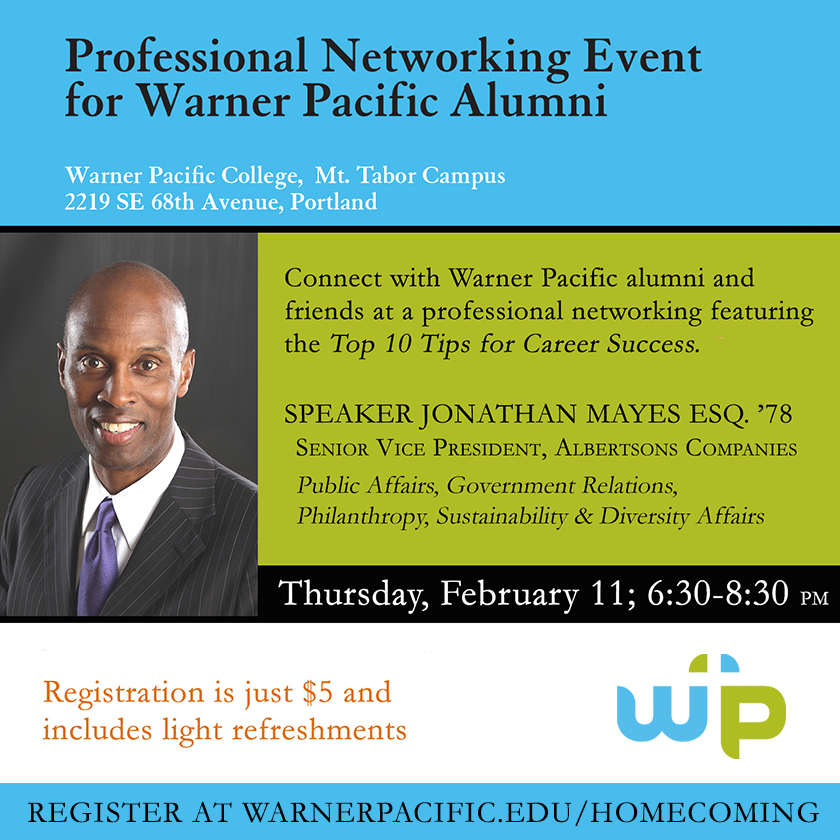 Please continue to check back here for updates for the entire Homecoming celebration weekend (February 11 – 13, 2016).
---
Follow Homecoming news on Twitter and on our Facebook timeline.