WPC hosted a graduation reception on May 1, for students of closed Heald College in Portland
May 8, 2015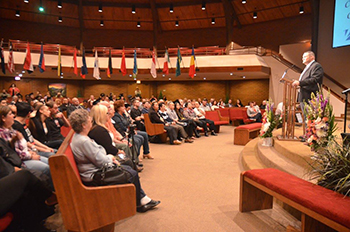 Just days before almost 100 Heald College students in Portland were to celebrate achieving their academic dream of obtaining a college degree, they were hit with the news that Heald was closed and the graduation ceremony was cancelled.
On April 27, Corinthian Colleges, Inc., which owns Heald College, "ceased substantially all operations and discontinued instruction at its remaining 28 ground campuses," displacing approximately 16,000 students. The closure included Corinthian's 13 Everest and WyoTech campuses in California, Everest College Phoenix and Everest Online Tempe in Arizona, the Everest Institute in New York, and 150-year-old Heald College–including its 10 locations in California, 1 in Hawaii, and 1 in Oregon. Heald College was a regionally accredited for-profit business offering programs in healthcare, business, legal, and technology.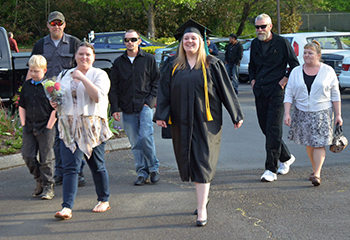 For over nine years, Warner Pacific's Adult Degree Program (ADP) partnered with Heald College. During that time, Enrollment Staff set up informational tables at Heald's Portland campus on a quarterly basis, presented in their classes, and worked closely with their career placement services to help students who wanted to pursue baccalaureate degrees after finishing their programs at Heald.
Several local colleges and universities quickly responded to provide Heald students with options to finish their degree programs. Warner Pacific College recognized the need for graduating Heald students to have some opportunity for celebration and decided to reach out to plan a graduation party for those students who were left with no public acknowledgment of their accomplishments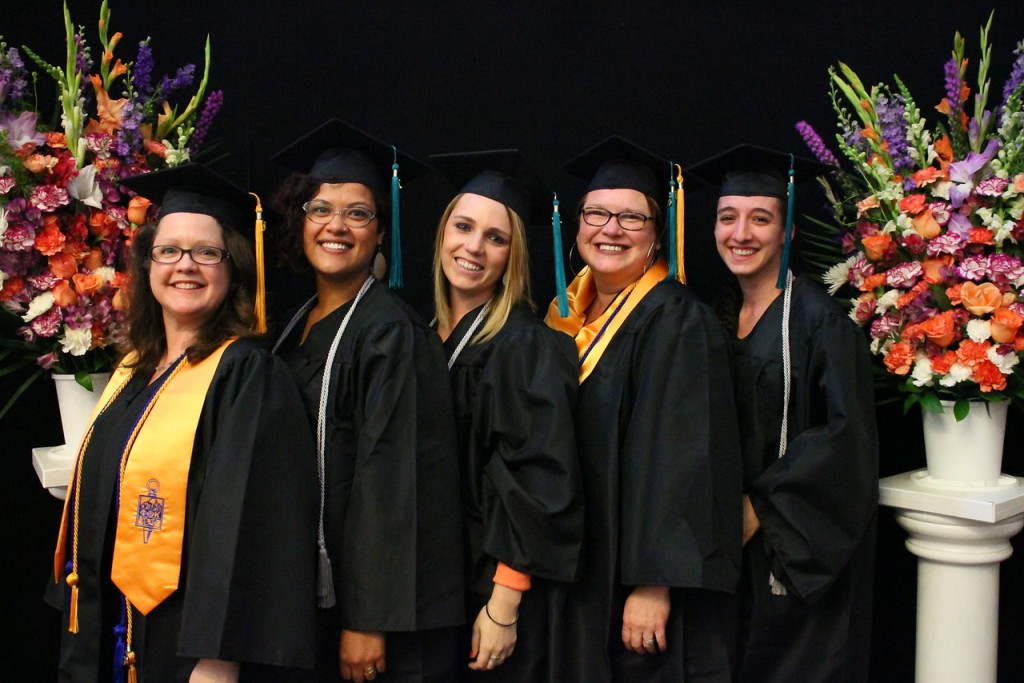 On Friday evening, May 1, over 300 people gathered at Mt. Scott Church of God (Portland) to celebrate the academic and personal achievements of those who successfully earned degrees from Heald College.
Despite the feelings of frustration and loss resulting from the closure of the college, friends and family were extremely appreciative when plans for the graduation reception were announced. "With everything that has happened I'm so happy Heald graduates get the recognition they deserve," one person posted on Heald's Facebook page.
A former Heald administrative staff member attending the reception expressed, "I want to extend a tremendous thank you to Warner Pacific for hosting this event. Our students have been heartbroken by recent events. This gesture of kindness says a great deal about your commitment to our community."
Everyone is extremely grateful to Mt. Scott Church of God for opening their doors to this celebration. Denise Douglas, Co-Senior Pastor at Mt. Scott explains, "We heard about the need from Dr. Andrea Cook who is part of our church community. She asked if we could help by providing space to honor the Heald College graduates and their families. We were thankful our calendar was clear (which was unusual) and we could respond with an, 'Absolutely!' We did so because it would be crazy not to share what God has given us to bless our community."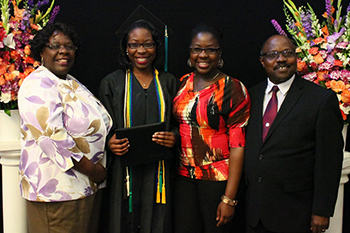 With nothing but blessings and friendship, Warner Pacific celebrated with Heald graduates and their friends, providing a place to gather and take photos while remembering the hard work and looking forward to a bright future.
"It was such a privilege to see the Warner Pacific team come together to serve on Friday evening! Their heart for adult learners was evident as they cheerfully sacrificed personal time to provide a celebration for those impacted by Heald's abrupt closure," commented Dr. Lori Jass, Associate Vice President for Warner Pacific's Adult Degree Program. "I am profoundly grateful for President Cook's leadership, not only because she inspires us toward service, but also because of her passion for Portland and our neighbors. Her prayer of blessing for the Heald graduates was a deeply moving experience that few will soon forget."

Pastor Douglas adds, "We hope the community guests felt their hard work was acknowledged and honored. We hope they felt celebrated by their friends, family, and community. We hope they felt like we cared about their circumstances because we did."
Congratulation graduates!
---
About Warner Pacific:
Warner Pacific College is an over 75-year old private, Christ-centered college of over 1,400 undergraduates and graduate students in Portland, Ore. In 2014, the College welcomed its largest class of incoming freshmen. Warner Pacific was recognized as a top college and best academic value in the west according to the 2015 U.S. News and World Report. Established in 1937 by the Church of God (Anderson, Ind.), Warner Pacific offers 29 undergraduate majors and 5 graduate programs in business, education, ministry, and music at 6 campuses across the Portland metropolitan area and online. Warner Pacific provides all students with a welcoming and inclusive space to dream, achieve, and flourish
About Mt. Scott Church of God:
Mt. Scott Church of God is a community of care that transforms lives. Founded in 1924, Mt. Scott is located Lents neighborhood of Southeast Portland on the border of Happy Valley.