Providing a second chance to flourish
February 26, 2015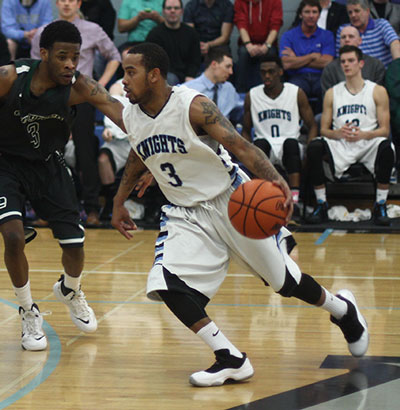 Recently, Earl Jones, a member of the basketball team, was featured in a Portland Tribune article where he shared how being given a second chance to flourish at the game he loves gave him new direction in a career choice and life.
"He's definitely one of the best point guards in the nation," says Steffen Harvey, WPC assistant basketball coach.
With his skill and determination, it takes no imagination to compare five-foot-eight inch No. 3 Jones to Tim Hardaway during his time with the Golden State Warriors.
"Now Jones, a former Mt. Hood Community College star, is back in uniform, playing for nationally ranked Warner Pacific College and enjoying the student-athlete ride again.

"'I don't know where my life would be without this second chance,'" says the 5-8, 170-pound guard from Henderson, Nev.

Jones, a Warner Pacific junior, has a hard time explaining why he left the college game after earning all-league honors at Mt. Hood in 2009 and 2010."