Prayers and support for UCC
October 8, 2015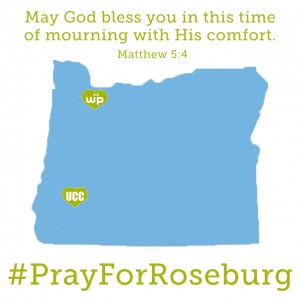 One week ago, we were all shocked and saddened as the tragic events unfolded on the Umpqua Community College campus.
Solemn thoughts and prayers were offered today during a time of silence at Chapel as our community remembered those lost and injured in last week's shooting.
Students and staff showed solidarity with those impacted through the simple act of taking and posting photos on social media with a #IamUCC sign. Photos of support can be viewed on the ASWPC Facebook page.