Named a "Best Christian College"
April 20, 2016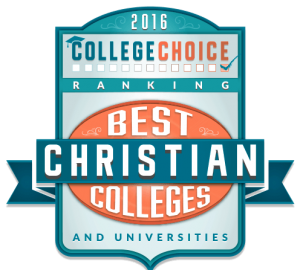 As a Christ-centered college, we know that the education does not end when class is over. Our students are engaged in service and community where their faithful compassion and liberal arts teachings from a Christian College encourage them to think critically as they actively participate in life's opportunities.
Warner Pacific was recently named one of the 100 Best Christian Colleges and Universities by College Choice. The list "is designed to help any student from any denomination find the college that will provide the right fit. Both large and small universities are listed, some more secular, and some deeply rooted in Bible-based teaching, but all have one thing in common—they believe that Christian faith is a powerful component of a life well lived, both personally and professionally."
College Choice's rankings were designed to help prospective students make a the right choice about where to invest their time and money in earning their degree. Schools and programs were evaluated based on publicly available information about academic quality, student satisfaction, reputation in the field, and return on investment.