College Mourns the Passing of Student
November 2, 2016
WARNER PACIFIC COLLEGE MOURNS THE PASSING OF STUDENT ROYCE HAYSON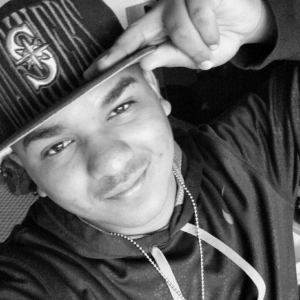 The Warner Pacific College community mourns the loss of Royce Hayson, age 19, a student who passed away unexpectedly this morning.
Royce was a sophomore in the Pre-Chiropractic program and a valued member of the Knights Track & Field team, competing in shot put, javelin, and hammer. On Wednesday morning, November 2, Royce collapsed during a regular team practice. Immediate medical attention was given on-site until emergency services arrived and he was transported by EMTs to Adventist Hospital, where he received emergency medical attention. Sadly, physicians were unable to revive him.
"We are mourning a great loss today and our prayers are focused on Royce's family and his larger circle of close friends," said Warner Pacific president Andrea Cook. "He was a bright young man with so much to offer the world. His passing is felt deeply by many in our campus family, especially his Track & Field teammates. His death is a devastating loss to our campus."
Students, faculty, and staff gathered on Wednesday afternoon to offer their remembrances of Royce and to console one another during this difficult time. Counseling services and support will continue to be available as the campus processes this heartbreaking tragedy. Details regarding funeral and memorial services will be shared as those plans are finalized.
The College wishes to thank everyone who has taken the time to offer condolences; your love and support is helping to sustain us as we grieve Royce's passing. In the midst of the sadness we feel on this heartbreaking day, we look to God for comfort and for hope. We pray with the Psalmist that God will heal the brokenhearted and bind up their wounds (Psalm 147:3). We pray for comfort for those who mourn (Matthew 5:4). And when we do not know what to pray, we know that the Spirit will pray on our behalf in sighs too deep for words (Romans 8:26).
UPDATE: A GoFundMe page has been started by Royce Hayson's family to help cover his memorial expenses. Warner Pacific encourages you to give as you are able.
Media inquiries may be directed to Melody Burton at 503.517.1369.