Alumna Rev. Willie T. Barrow leaves a legacy that embodies the WPC mission
March 13, 2015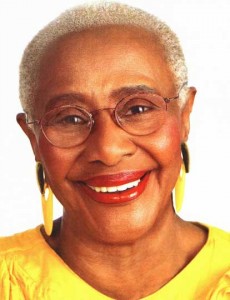 The Warner Pacific community is deeply saddened by the death of alumna Rev. Willie T. Barrow, a true civil rights pioneer.
Barrow (nee Taplin) was born in Burton, Texas, one of six children. Her father was a rural pastor in the Church of God (Anderson, Ind.) and Willie decided to follow in his footsteps. At 16, she moved to Portland to attend Warner Pacific College (then Pacific Bible College), studying theology. Even at a young age, Barrow proved herself a strong leader, being elected president of the Student Council and founding the first African-American Church of God in Portland. During this time, Barrow also worked as a welder at the Portland shipyards, where she met her husband, Clyde Barrow.
After they married in 1943, the Barrows moved to Chicago where her minister encouraged Willie to get involved in civil rights demonstrations. By 1950, Barrow was organizing marches throughout the United States. In 1963, she attended the March on Washington and got to know Rosa Parks and Dr. Martin Luther King, Jr. In 1965, she traveled to Selma, Ala., to demonstrate alongside Dr. King.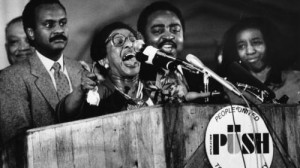 Known as "The Little Warrior" for her small stature and strong will, Barrow advocated for racial equality, women's rights, educational access, and labor rights. Barrow helped found Operation Breadbasket in Chicago. As the organization evolved, Barrow became the first woman to lead as the Executive Director  of Operation PUSH (People United to Serve Humanity), where she led campaigns to serve the poor and marginalized in her community.
"Rev. Barrow is the embodiment of our mission," said Dr. Andrea P. Cook, president of Warner Pacific College. "God's clear calling on her life led her to often difficult places, but her commitment to see the equity, love, and justice of His Kingdom enabled her to do great things. We are honored to be a part of Rev. Willie T. Barrow's story and her legacy continues to inspire our institution as we strive to serve urban and diverse students in Portland."
Warner Pacific is exploring ways to publicly honor the remarkable life of Rev. Willie T. Barrow in the near future.
Learn more about this extraordinary lady: