Posted on January 10th, 2022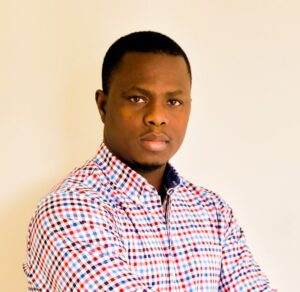 Warner Pacific University (WPU) is pleased to announce Horatio Leigh as its new CRM Administrator. This critical role is responsible for the design, building, testing, implementation, and maintenance of Warner Pacific's CRM solutions across all internal business units.
More importantly, this role will be integral in the work of recruiting and retaining WPU students and ensuring its efforts to engage and appeal to a global prospective pool are nimble, consistent, and highly responsive.
As the University embarks on developing its corporate strategic enrollment plan, Mr. Leigh will be responsible for identifying opportunities to leverage Slate features and other technologies to improve effectiveness and drive change across campus.  This position reports to the Vice President of Enrollment Management and serves on the enrollment management leadership team.
Prior to joining Warner Pacific University, Mr. Leigh served as system administrator for Maryland University of Integrative Health where he provided leadership and support in the development and maintenance of systems. His role supported marketing and lead generation reporting tools that impacted enrollment and institutional effectiveness. He also served as System and Network Administrator for Team Logic IT where he was the primary systems leader accountable for systems security for customers in various industries including financial, healthcare, and energy employing tools that enhanced efficiencies and productivity.  The university looks forward to benefitting from his vast knowledge in system protocols, leveraging Slate features, and automation infrastructure to increase strategic operational alignment and decision analytics around recruitment, marketing, outreach, and retention management.
"Horatio is a critical thinker and systems innovator. His strategic perspective, curiosity, and investigative disposition make him fit for WPU's aspirations to increase operational productivity and nimbleness as it navigates an uneven recruitment landscape in search of identifying its market niche and competitive edge," noted Dwight Sanchez, Vice President for Enrollment Management.
Mr. Leigh, who holds BS in Computer Science and Technologies from Beihua University Jilin in China, commences his tenor as CRM Administrator January 10, 2022. He also has certificates in CCNA Routing & Switching, CYSA+ce, CSAP, CompTIA Security +ce, Network Pro and Network Security pro.
---