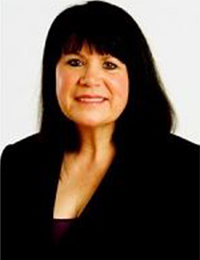 Associate Professor of Business & Dean of Business
Faculty
Division of: Professional Programs
Phone: 503-517-1324
Education:
Ed.D., Organizational Leadership, Pepperdine University, Los Angeles, CA.
M.A., Teaching & Curriculum (Education), Fresno Pacific University, Fresno, CA.
B.A., Journalism, Oregon State University, Corvallis, OR
Areas of Teaching:
Business
Leadership
Social Science/Education
Research Passion:
Her research and publications focus on Leadership, Adversity, and Resilience.
Academic Accomplishments:
Book Chapter: "Adversity Agility: How Some U.S. Women Navigated Significant Obstacles to Pursue Leadership" in Vol. II: Women in Leadership & Work-Family Integration, Cambridge Scholars.
"Charting a Course to Competency: An Approach to Mapping Public Health Core Competencies to Existing Trainings" Health Promotion Practice, Sage Journal, Committee on Publication Ethics (COPE).
"Cultivating a Global Mindset in the Preparation of Leaders: Intercultural Sensitivity Inventory," 5th International Conference on Education and New Learning Technologies, Barcelona, Spain
Qualified Administrator (QA) of the Intercultural Development Inventory, (IDI), a cross-cultural assessment of intercultural competence used by thousands of individuals and organizations to build intercultural competence to achieve international and domestic diversity and inclusion goals and outcomes.
National Telly Award for Best Documentary Script (Oregon Trail). The Telly Awards showcases the best work created within television and across video, for all screens in the U.S.
Background:
Dr. Neiworth joined the faculty at WP as an adjunct instructor initially in 2013 after an extensive career in public service, management, communications, and journalism. She is excited to be able to help sustain and grow the excellent business and organizational leadership offerings at WP, "where faith and scholarship lead to service." As a former first-generation college student herself, she advocates for preparing students to effectively navigate and actively engage in a constantly changing world. She continues to be sought out as a dissertation chair by doctoral students at Pepperdine University in the areas of business, management, leadership, and education.
Favorite Quote:
"If you judge people, you have no time to love them." – Mother Teresa, (The Educator's Book of Quotes, John Blaydes, Association of California School Administrators, 2003.)