Posted on July 25th, 2023 in News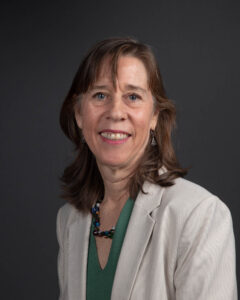 Warner Pacific University (WPU) is pleased to announce the appointment of Dr. Cecelia Monto as its new Vice President of Academic Affairs. The position plays a critical role in the university's academic direction by leading the faculty, providing oversight of curriculum development and policies, and serving as a strategic planner and innovator for the university's slate of degree offerings.
Dr. Monto has served in postsecondary leadership for more than 30 years and has honed experience in policy work, program development, curriculum development, assessment and accreditation, articulation work and budget/grant development. Most recently, she served as the Dean of Education, Languages and Social Sciences at Chemeketa Community College in Salem, Oregon, (Chemeketa, along with WPU, is a Hispanic Serving Institution). In addition to other administrative leadership roles, she has taught as an adjunct for 20 years, which keeps her administrative work grounded in both faculty and student perspectives.
Monto has been instrumental in building community college / university transfer pathways and served as state co-chair for the first Major Transfer Map in Oregon. In addition, she has extensive cross-cultural experience including two Fulbright Fellowships and is fluent in Spanish. She has actively worked to diversify the teaching workforce in Oregon and led her previous college to be the first institution in the U.S. to operationalize the "State Seal of Biliteracy" in higher education.
"I could not be more delighted to welcome Dr. Monto to this position," said Dr. Brian Johnson, President of Warner Pacific University. "Her proven gifts of leadership both at the state and national level, her thoughtful scholarship, and her administration and innovation skills are emboldened by a deep commitment to a Christ-centered approach to higher education that propels true student success. She is an excellent addition to our senior team."
"I am thrilled to join Warner Pacific University," said Dr. Monto. "Values-based education develops both the intellect and empathy needed for moral and civic leadership in the 21st century. WPU's Christ-centered commitment prepares students to be powerful change-agents, and I am humbled to work alongside wonderful faculty and colleagues to continuously extend that mission."
Dr. Monto holds a Doctorate in Educational Leadership from the University of Portland, a Master's degree in Postsecondary Adult and Continuing Education from Portland State University, and a Bachelor's degree in English from Lewis and Clark College. She is the author of numerous publications, most recently co-authoring the book Viviendo en Dos Lenguas, Antologia / Living in Two Languages, Anthology, featuring the voices of bilingual higher education students. She is a frequent conference speaker and facilitator, and serves on the Board of Directors for "Friends of Pimpollo," a volunteer organization developing education-based projects and programs focused on poor children and their families of Mexican heritage.
###
---