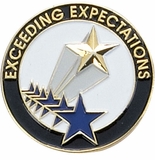 Ranked 7th by Christian Universities Online, Warner Pacific is a Christian College exceeding expectations not just in Portland but nationally as well.
Our students are our number one priority. Every program, innovation, and technology we employ all have the same expectation, to provide an exceptional college experience and education.
Through our engaging programs like First-Year Learning Communities and innovative majors like our accelerated Bachelor of Arts/Master of Arts in Teaching program,  students experience an exceptional blend of rigorous study and authentic relationship giving them the confidence they need to seek a career that is both professionally rewarding and personally fulfilling.
Our Christ-centered, liberal arts approach invites you to seek answers to difficult questions and will challenge you to expand your comfort zone in order to explore the ways in which you understand society, community, and faith.
Christian Universities Online is an independent online resource for prospective students and their families researching Christian higher education
Warner Pacific is also ranked in the Top 10 Regional Colleges in the West (ranked 8th) and named as a "Great School at a Great Price" (ranked 9th) and a "Best College for Veterans" (ranked 4th) by the U.S. News & World Report Best Colleges 2015 edition.