Posted on July 5th, 2018 in news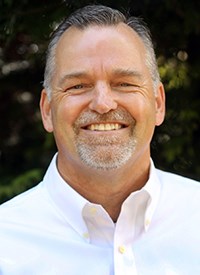 Warner Pacific University has named Randy Dalzell the new Director of the Cross Country and Track & Field Programs for Knight Athletics. Dalzell is an award-winning coach with previous stops at George Fox University, Concordia University-Portland, Northwest Nazarene University, Bend High School, and Cascade College. He comes to Warner Pacific after leading or assisting three programs to national championships – Northwest Nazarene men's cross country in 2001, Concordia's women's track & field in 2011, and George Fox's women's track & field in 2018.
"I am very excited about the opportunity to work with people at Warner Pacific University," said Dalzell. "I love the stated mission and ministry they have for under-served populations and first-generation college students, and I strongly believe in making an impact in the Portland community through that mission. I have always liked the NAIA model of athletics and think it offers the best opportunity to serve the largest number of student athletes. Warner Pacific is growing and adding some key majors and academic programs that will be very attractive to potential student athletes. Couple this with the fact that we are putting together a highly qualified staff of assistant coaches and I think the future of track & field and cross country will be very bright at WPU."
"We are very excited to announce Randy Dalzell as the next leader for cross country and track & field at WPU," said interim athletic director Frank Johnson. "He is a championship coach, ready to take on the challenge of rebuilding our programs. His history of success is amazing, but more impressive is his eagerness to serve students in all areas of their college experience."
Read the full article at wpuknights.com.
---