What is Welcome Week?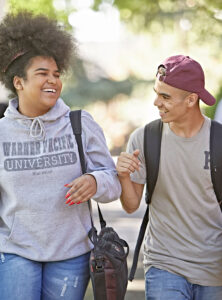 Welcome Week serves as Warner Pacific University's official welcome to new students. Whether your journey into higher education begins or continues at WPU, Welcome Week seeks to facilitate the exploration of University resources available, demonstrate our commitment to a safe and inclusive environment, and inspire engagement as a Knight to your new community.
During Welcome Week, students will have the opportunity to interact with each other, while familiarizing themselves with campus to help develop a routine of campus life. The Division of Student Success and Engagement oversees Welcome Week Activities. There are a number of events scheduled across campus to assist with acclimation. Thus, Welcome Week serves as an opportunity for growing our community to authentically encounter and embrace all students, with all of your gifts, knowledge, and distinctiveness.