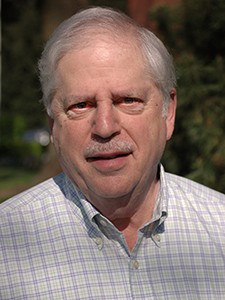 Adjunct Professor of Business & Ethics (ADP)
Email JZall@warnerpacific.edu
Education:
M.S. Systems Management, University of Southern California, Los Angeles, California
B.A. Political Science, University of California at Los Angeles
Background:
Jon is an Adjunct Professor in Business Management and Ethics. He began teaching at Warner Pacific College in 2003 as an Adjunct Professor on the traditional campus, and then moved to the then newly formed Adult Degree Program (ADP) in 2004-5. He teaches courses in Business, Management, Economics, Project Management, and Ethics.
Jon has over 40 years of experience in business including management positions in both the private and public sectors as well as being a sole proprietor business consultant. His 27-year career in the US Air Force included specializations in Logistics Management, Aircraft Maintenance Management, and Strategic Planning. He completed his career in the Air Force at the Pentagon in business policy development.
For Jon, being able to teach at Warner Pacific College provides an important means to emphasize his focus on applying Christian principles to the business world. In addition to his teaching and other activities at Warner Pacific, Jon also continues to work through his church and community in the areas of social justice and veterans' affairs.
Professional Affiliations:
American Society for Quality (ASQ)
Project Management Institute (PMI)
Military Officers' Association of America, focus on veterans' issues and legislation