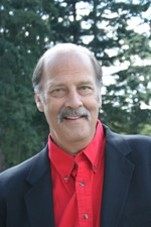 Adjunct Professor of Business of Healthcare Administration (ADP)
Email: pronning@warnerpacific.edu
Phone 503.954.1344
Education
M.A. in Business/Hospital Administration/Psychology/Religion,  Concordia College, Moorhead, MN
M.H.A in Hospital and Healthcare Administration, Saint Louis University, Saint Louis, MO
Background
Philip has been an Adjunct Professor in the Healthcare Administration program since 2013.  He previously served on the Adjunct Faculty at LaVerne University, LaVerne, CA, for eight years prior to joining Warner Pacific.  He teaches courses such as healthcare finance, delivery system organization, bioethics, and critical issues in healthcare.
After receiving his Master's degree, Philip served on the executive team for St. Vincent Medical Center in downtown Los Angeles as the Chief Financial Officer and Vice President for Professional and Clinical Services.  After ten years with St. Vincent, he formed a consulting firm focused on advising specialty programs and practices growing the firm to 30 employees with offices in four states.
Making a difference is what attracted him to healthcare.  The son of a Lutheran minister, he seeks association with religious organizations and their mission.  His ten years with Catholic healthcare and the healing ministry of Christ was a natural home for Philip.  He has a passion for bringing new managers to the calling to change healthcare and t0 deemphasize business while emphasizing caring.
Professional Affiliations
2010 to present Chairman of the Pacific Northwest Transplant Bank
1996 to 2004 Chairman of the Mammoth Jazz Festival
1986 to 1996 Member, Clinical Services and Technology Board, American Hospital Association
2012 to present, Editor, HCCA Weekly Newsletters
Research/Publications
Philip has 135 professional articles published in various journals.  He is also the author of 8 books on hospital administration, all published by American Hospital Publishing, a division of the American Hospital Association.