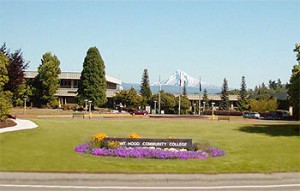 At Warner Pacific, Mt. Hood Community College students will find a campus community that welcomes them as one of our own.
In fact, 40% of our undergraduates are transfer students, so we must be doing something right! We ensure success by matching every transfer student with a faculty advisor. Together, they will customize an academic schedule that fits the student's goals and meets their academic needs.
Unique Partnership with MHCC
In June 2015, both colleges entered into a partnership to provide students with options as they pursue their degree. This partnership is a step towards fulfilling the Oregon "40-40-20" education-reform plan.
MHCC students may co-enroll in both MHCC and Warner Pacific.
Warner Pacific accepts the completed Associate of Arts Transfer Degree from Oregon community colleges as the fulfillment of the Core Studies requirements.