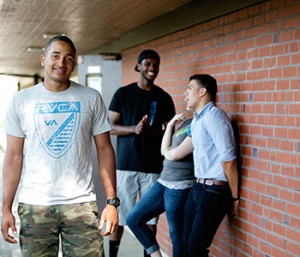 Warner Pacific College is dedicated to seeing individuals, families, and communities flourish. As an urban college designed to serve students from diverse backgrounds, we know that for a city to flourish, its leaders must be prepared to engage actively in a constantly changing world.
When looking at education data for our region, it's evident, the majority of Portlanders are going to community college. When listening to the White House and to leaders in the Oregon Legislature, the message is quite clear; community college success is becoming a critical component in educating our cities. Cost concerns in higher education are driving both students and politics in this direction.
At Warner Pacific, we welcome this trend. We are proud of our partnerships with the community colleges in our area, and we are committed to forging strong relationships with our colleagues at Portland Community College, Mt. Hood Community College, Clackamas Community College, Lower Columbia Community College, Clark College, and others as we seek to grow.
Our history together tells a compelling story: transfer students flourish at Warner Pacific. In the coming years, it is our goal to become THE private college where staff and faculty from Oregon community colleges are eager to send students because they know Warner Pacific will be making an in-depth investment in their success.
Co-enrollment program with Mt. Hood Community College
On June 19, 2015, Warner Pacific and Mount Hood Community College committed to reducing barriers for community college transfer students and provide greater access to degree attainment through two initiatives: co-admission/co-enrollment and reverse transfer program. Read more…