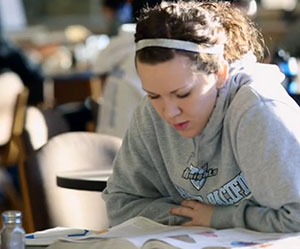 All incoming first time freshmen* (traditional undergraduate) starting their education at Warner Pacific fall 2014, 2015, and 2016 with a tuition deposit by May 1, 2016, are eligible for Freedom to Flourish, our loan repayment assistance program.
Students do not need to complete any additional paperwork. If you have student loans, you will be automatically eligible and enrolled at no cost to you.
In order to benefit from the Freedom to Flourish program, students who attend Warner Pacific must:
Earn a bachelor's degree from Warner Pacific College within 6 years
Be employed at least 30 hours a week and earn less than $37,000 annually after graduating
Freedom to Flourish covers:
Federal Student Loans
Private alternative student loans
Parent PLUS loans
Questions? Contact the Student Financial Services department: financialaid@warnerpacific.edu or 503.517.1036.
*Beginning with the 2014-15 academic year.