Shifting Focus of Wellness Industry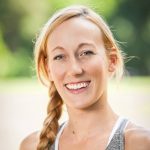 I strongly believe the fitness industry will move away from body-image goals toward health-related objectives. Long-term good health and functional movement is where I see the health and wellness industry shifting. Losing inches or creating bigger biceps just isn't a sustainable focus.
My degree from Warner Pacific provided me with a strong foundation for my career as a personal trainer. Hands-on work in class wrapping ankles and teaching proper exercise techniques was always my favorite part. I even learned how to juggle in order to understand how to break down a difficult task into a step-by-step process. My bachelor's degree opened doors for me when I was searching for my post-graduation job because it carried more weight than just a basic personal trainer certification.
The strong community atmosphere at Warner Pacific gave me a sense of belonging. I transferred to WPC from a large university in California where some of my professors didn't even know my name. Being able to build relationships with my classmates and professors helped me to excel in my studies. I am also forever grateful to the College for requiring students to log service hours. Volunteering gives you a greater sense of the world and your place in it. My service learning experience directly led to my current job, which I love, so it can have professional benefits as well.
I began volunteering for the American Alpine Club, a national nonprofit, while I was a student in order to build my service hours. After I graduated, I continued to volunteer, which lead to my being hired. The American Alpine Club supports a shared passion for rock climbing and respect for the places we climb; provides climbing educational resources, and creates opportunities for climbers to come together and enjoy the sport.
Heidi Medema (2013) B.S. in Health & Human Kinetics (Exercise Science)
Special Events Coordinator with the American Alpine Club (Colorado)
---
A Strong Educational Foundation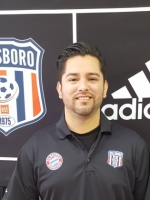 Every day there are new avenues being developed in the health and wellness space. I see this industry growing, creating opportunities for people with a strong educational foundation in nutrition, fitness and exercise, community health and welfare, and the like.
I can honestly say that every single class I took at Warner Pacific prepared me for the situations I am currently faced with as a youth soccer coach. The College's small class format was perfect for me. It created a more intimate learning environment where I got to know my peers. Since most of us were taking the same classes, we developed a cohort-type relationship of support.
Today, I recall many of the ideas and concepts from my anatomy and physiology classes. The knowledge gained throughout my time at Warner Pacific has proved important in setting the foundation for how I instruct soccer players today. As a coach, prevention of injuries is crucial!
I've been extremely blessed to have several coaching and teaching experiences since graduating. Warner Pacific's program was exactly what I was looking for to help me fulfill my aspirations to be a coach.
Julio Loza (2011) B.S. in Health & Human Kinetics (Health & Wellness)
Assistant Director of Coaching with the Hillsboro Soccer Club
Head Camp Coach with the Bernie Fagan Soccer Camp