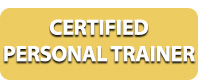 Exercise science majors study the science of human movement. Students learn how to help people live healthier lives through exercise, rehabilitation, and nutrition. This is Warner Pacific's pre-physical therapy major.

This major can prepare you to:
Pursue careers in physical therapy or occupational therapy
Pursue other careers related to exercise
Pursue graduate school in exercise science, kinesiology, etc.
Become a health or PE teacher (if followed by MAT 4.5)
Courses
Part 1: General Education Core
(See Core Studies Requirements)
Part 2: Exercise Science Major
49-50 credits: 15 credits in residence, 19 credits upper division. Required:
BIO 101
General Biology I
4
OR BIO 102
General Biology II
4
BIO 221
Human Anatomy and Physiology I
4
BIO 222
Human Anatomy and Physiology II
4
PHS 211
General Chemistry I
4
PHS 212
General Chemistry II
4
PHS 221
General Physics I
4
HE 240
Nutrition
3
EXSC 230
Introduction to Health and Exercise Science
3
EXSC 310
Motor Learning
3
EXSC 325
Kinesiology
3
EXSC 460
Tests, Measurements, and Evaluation in Exercise Science
3
OR MA 342
Statistical Methods
4
EXSC 475
Exercise Physiology
4
EXSC 494
Exercise Science Internship
3
Select at least 3 credits of the following: 
BIO 421
Elements of Gross Anatomy
4
EXSC 350
Care and Prevention of Athletic Injuries
3
HE 310
Exercise Prescription
4
HE 410
Fitness and Chronic Disease
4
For students seeking admission to Doctor of Physical Therapy programs, these additional courses are recommended. Select courses based on intended program, in consultation with your academic advisor:  
BIO 250
Genetics
4
BIO 330
Cell Biology
4
BIO 370
Microbiology
4
BIO 401
Scientific Writing
2
BIO 420
Mammalian Physiology
4
HCA 270
Context & Language of Healthcare
2
HD 230
Lifespan Human Development
3
PSY 140/141
General Psychology
3
PSY 314
Abnormal Psychology
3
PHS 222
General Physics II
4
PHS 301
Organic Chemistry I
4
PHS 412
Biochemistry
4
Competencies
With the successful completion of the major in Exercise Science, graduates will be able to:
Demonstrate an awareness of the basic concepts, theories, models, language, major issues, current trends and historical developments related to human health and exercise science.
Effectively communicate their approach to planning and problem solving both in written and oral form as it relates to exercise science.
Demonstrate the ability to integrate the disciplines within health and the sciences in order to critically approach and evaluate theories, create plans for and assess progress of clients, and solve problems.
Critically evaluate and apply current research and data in the field of exercise science.
Identify and explore the moral and ethical challenges related to exercise science.
Demonstrate skills necessary for professional service in exercise science.
Develop an awareness of the value of membership and participation in professional organizations (certification).
(updated Oct. 2016)