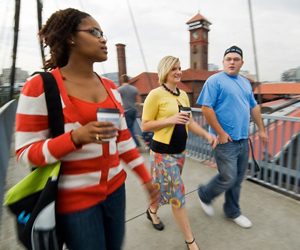 Located in the heart of Portland, Oregon, Warner Pacific College offers an ideal base from which to explore the range of cultures, places and ideas that urban settings afford. From visiting "the most authentic Japanese garden outside of Japan" (according to The New York Times) to enjoying the music and food at one of many local ethnic festivals, the city boasts a wide range of people and cultures.
In a recent survey, Warner Pacific alumni were asked to complete the sentence, "I credit my Warner Pacific education with…" One of the top answers was "…exposing me to new ideas," which happens not only in the classroom, but also by taking advantage of this city's vibrant surroundings.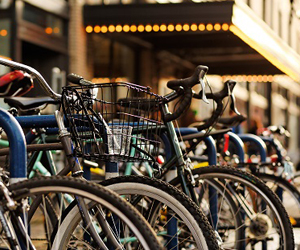 We prepare teachers, business executives, social workers, pastors, accountants, and effective community members to go forth and lead. But—more importantly—at the center of it all is a unique liberal arts core that weaves faith, ethics, and civic responsibility into the fabric of our education. Students are challenged to prepare for the complex issues facing our world today, while developing skills in logic and critical thinking with the intent of preparing them to face a rapidly evolving global marketplace.
To serve the city is to live out our calling with excellence. We will prepare graduates who think well, believe deeply, and serve diligently. We will not seek answers to big questions as an academic exercise, but rather take into account how the answers immediately impact our city.