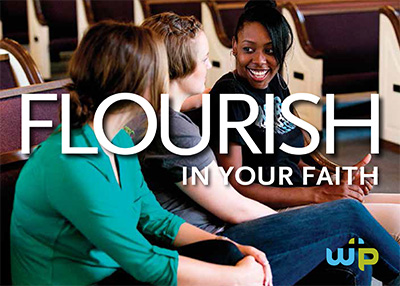 College is often seen as a place to find answers. However, a liberal arts education teaches you to better articulate and improve the questions. At Warner Pacific, you will explore the idea of paradox, those times when the answer to a question is more complex than just yes or no.
While wrestling with the difficult questions of life, your faith will flourish as you expand your comfort zone and explore how you understand society, community, and what it means to be Christ-centered.
When you study with Warner Pacific College, you don't just gain a quality education. You also gain the opportunity to integrate faith and career, living a life that actively demonstrates your values wherever you are. In a constantly-changing world, professionals need quality training that is rooted in strong values.
That's why Christ is at the center of what we do at Warner Pacific College. We believe that Christian principles provide the steady foundation graduates need for success in their personal and professional lives. We also believe that these principles can be applied across diverse backgrounds, supporting our mission to train up leaders from all walks of life.
An education that draws strength and inspiration from Christ leads to a career that emphasizes:
Service to others
Creativity and collaboration
Open, honest dialogue
The transformative power of the Gospel
Reflection and resolve to improve through life-long learning
Integrating your spiritual life with your professional life can help your career be more meaningful to you. It can also inspire you to use your position—whether you are an executive, teacher, accountant, or manager—to improve the lives of others. That's the power of a Christ-centered education. When you join the learning community at Warner Pacific College, you can truly flourish.
Campus Ministries
Through various enriching opportunities to engage in chapels, small groups, student leadership, service, music, and arts, we hope to engage you in a journey of spiritual growth and development.
Learn more about the College's faith and service commitment.