Jennifer Davis '94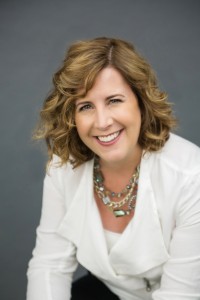 Jennifer Davis is a high energy, articulate senior executive who uses entrepreneurial skills to build high-performing businesses, product lines, and go-to-market strategies. She is a regular contributor on InfoComm All Voices blog and a number of industry publications covering audio-video technology, experiential design, marketing, and topics of leadership.  She is on the leadership committee for the PDX Marketing Forum and a thought leader at Frost & Sullivan's MarketingWorld 2015.
In her role as Vice President of Marketing and Product Strategy at Planar (NASDAQ: PLNR), she is a sought after public speaker, guest blogger, and thought leader on technology, the intersection of physical spaces and digital experiences, marketing innovation, career mentoring, and leadership. She joined Planar in 1998 and has held a number of diverse and increasingly impactful roles in marketing, business operations, and global customer service. Her contributions to Planar span a wide variety of markets and technologies, including digital signage and architectural displays.
Prior to joining Planar, Jennifer worked for Intel Corporation and held a senior marketing management role at a software start-up. She holds a BS in Business Administration and History from Warner Pacific College and an MBA from Pepperdine University and has participated in continuing education through the Harvard Business School. Jennifer proudly serves on the board of trustees for Marathon Scholars, a non-profit organization who matches high-potential, low-resource students in the 4th grade with mentoring and a four-year college scholarship, walking with them through completion of their college career.
Jennifer highly values her roles as wife, mother of two, daughter, sister, friend, and volunteer. She and her family are active members of Sunset Presbyterian Church in Beaverton, Oregon, serving in children and worship ministries. She also performs, records, and produces Westside Praise, an acapella singing group publishing original praise music in 4-part harmony for congregational worship.
When asked about influences at Warner Pacific that shaped her sense of calling: "My three years at Warner Pacific resulted in new opportunities and broadening horizons. An internship at a software company translated into my first career job and set me on the path to a career in high-technology. Encouragement from my math professor gave me the confidence to handle the most technically-challenging work, even in my marketing roles. I was blessed to have classes from Dr. Lou Foltz, Dr. Cole Dawson, Ted Takamura, Bonnie Allen, Dr. Marshall Christensen, and so many more."
When asked what she hopes will be the legacy of her life's work: "I feel like my strengths are best utilized when people are facing times of change or transition. I see the possibilities and how they fit into the big strategic picture. I can inspire confidence and get people moving in a productive direction. I hope that my legacy is the people that I have empowered, the industries I have influenced, and innovations I have loved into being."