Heather Phillips '06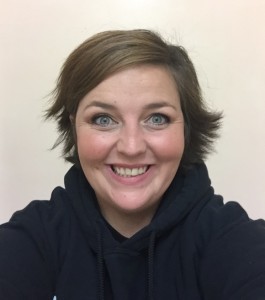 After interning at City Crossroads Ministries, Heather is now the Executive Director. City Crossroads is a ministry of the Church of God that works directly with residents in San Francisco's South of Market Area (SOMA) neighborhood. Heather and City Crossroads provide after-school programming, enrichment services, and a safe haven for multi-ethnic, low-income families. Working in partnership with the local church, City Crossroads and Heather's team are able to provide a consistent and stable message of love and hope through Jesus Christ.
Heather participates with several neighborhood committees in order to make positive changes for individuals in the SOMA neighborhood in San Francisco. Heather Speaks on behalf of the people of SOMA as well as real estate developers to ensure that the best possible outcome can be reached for all SOMA residence. A servant leader, Heather is willing to do the smallest of jobs: unclogging toilets, fixing dinner, meeting with parents, attending school meetings, driving for field trips, planning summer camp, preparing monthly budgets, and doing art projects with kids. Heather sees the value in mentorship, art, play, community, nutrition, and how to enrich and fortify the 100+ kids that come through the doors of Cross Roads Ministry every year.
Heather is passionate about making City Crossroads a haven for students, a place where they can be refreshed and loved, ministered and prepared to enter back into the world outside the door. Heather wants the kids to understand that they can be an agent of positive change in their own neighborhoods. In addition to her work with City Crossroads, Heather serves on the Leadership Council for the Church of God in Northern California.
When asked about influences at Warner Pacific that shaped her sense of calling: "There were many profs who helped shape and support my calling while I was at Warner. Dr. John Fazio (my advisor) and Dr. Sandy Alquist (head of the social work department) were both instrumental in helping me figure out how to get the most out of my education, tailoring each class to push me toward my ultimate goal. My faith and understanding of calling was shaped most by my humanities course work- specifically the time I spent with Professor Terry Baker and Dr. Cole Dawson. These were the courses that pushed me to see continuity between faith, academics, and the real world."
When asked what she hopes will be the legacy of her life's work: "I hope the legacy of my life's work will be about the people I have served. I hope that my tiny little corner of the world we be a better place because I was able to listen and serve. I hope that the children I serve today will have the opportunity to pursue their own passions and to understand the need to invest in the next generation. I hope they are a generation that serves the world."