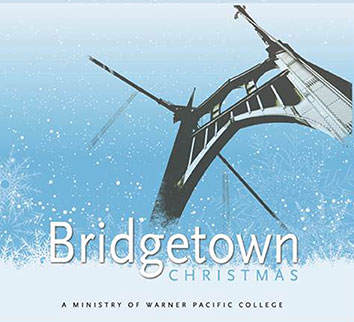 Warner Pacific's very own all male vocal group has a new holiday CD available. Makes a wonderful pre-Christmas gift for you and those you love.
Order your copy today (securely online) or pick up copies at the Warner Pacific Bookstore.
---
About Bridgetown:  In existence since January 2011 this men's vocal group consists of six college guys who share a powerful message through thought-provoking arrangements.