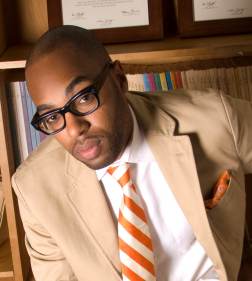 Title: Free Diversity Lecture Series: Hip-Hop's Influence on Education by Dr. Christopher Emdin (October 15, 2013, at 7 pm)
Location: McGuire Auditorium
Description: Warner Pacific College is pleased to welcome prominent authors and scholars for the 2013 Diversity Lecture Series. All lectures are free and open to the public.
Hip-Hop's Influence on Education
Dr. Christopher Emdin is an Associate Professor in the Department of Mathematics, Science, and Technology at Teachers College, Columbia University; where he also serves as Director of Science Education at the Center for Health Equity and Urban Science Education. He is currently a Caperton Fellow and Hip-Hop Archive Fellow at the WEB DuBois Institute at Harvard University. Dr. Emdin holds a Ph.D. in Urban Education with a concentration in Mathematics, Science, and Technology.
Start Date: 2013-10-15
Start Time: 19:00
End Date: 2013-10-15
End Time: 21:00