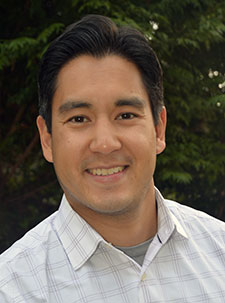 Academic Advisor – Adult Degree Program
EMAIL rcavazo@warnerpacific.edu
PHONE 503.517.1563
Education:
B.A. in History from the University of California, Irvine
M.A. in U.S. History, minor in Public History from North Carolina State University – Raleigh, North Carolina
Background/Bio:
Rodney has been working in education for the last several years. Most recently he was in Long Beach, California, working as an instructor for Job Corps, serving the at risk youth populations of that community. In addition, he has been teaching Modern U.S. History and Critical Thinking courses at the University of Phoenix since 2011 and continues to do so as an adjunct instructor. He has a passion for helping students empower themselves through the process of obtaining their education, both as an instructor and now as an advisor. His academic journey mirrors the experiences of many of the students in the Adult Degree Program, which is why he is excited to be working alongside them moving forward. In his spare time Rodney enjoys playing ice hockey, camping/hiking, and most of all cultivating his passion for cooking. He lives in Portland with his wife Kendra and their dog Maizy.