Music in Human Nature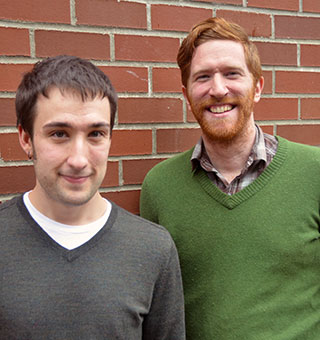 Faculty members: Lance Chamberlain & Michael DeBenedetti
Linked Courses:
Fall – PHS 101, Intro to Physical Science
Spring – MUS 240, Intro to Music Literature
How have my personal experiences with music made a difference in my life?

In this First-Year Learning Community, students will…
Discover how music relates to us as physical, social, and spiritual beings.
Take a closer look at how social privilege impacts access to music education in Portland.
Explore the physics of sound and how science and music are related, and how these two powerhouse subjects connect through some exciting service learning opportunities!
Have a blast sharing with others a variety of musical categories and styles available to be enjoyed in the greater Portland-metro area!
Meet your 2014-15 Peer Mentors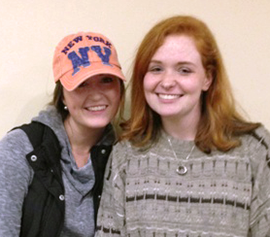 Megan Helm, majoring in Social Science: "I am excited to simply share life with my new students and be a helpful resource for them. Portland is an amazing city and I can't wait to develop new friendships to explore it with!"
Taylor Clark, majoring in General Biology with an emphasis on Microbiology: "I like to spend my free time in the Theatre or exploring Mt. Tabor. Mentoring the incoming freshman is like an opportunity for new adventures."