Building Bridges to Wellness in Portland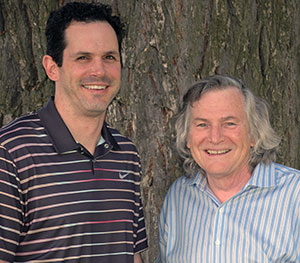 Faculty members: Dr. Ryan Hubbard and Joe Fitzgibbon
Linked Courses:
Fall—EN 101-LC8, College Composition
(EN 104x-LC8)
Spring—HHK 150-LC8, Personal Health & Fitness
What does wellness look like in Portland?
How can we engage in and create opportunities for all Portlanders to be physically well?
In this First-Year Learning Community, students will…
Evaluate how your previous experience contributes to your beliefs and behavior toward physical activity and physical wellness.
Recognize your emotions, habits, and actions and how that impacts your physical wellness.
Explore the city of Portland and discover what opportunities are available to the diverse group of people that call Portland their home.
Learn to think critically about issues of equity and access as it relates to one's ability to engage in activities that promote health and wellness.
Participate in many of the physical activities that makes Portland consistently ranked as one of the healthiest cities in America.
---
Meet this FYLC's leaders:
Dr. Ryan Hubbard: Working in the FYLC program provides the opportunity to engage fully in the mission, vision, and values of the College through the cultivation of relationships among students, faculty, and staff, service to the city of Portland, and critical analysis of issues surrounding equity and access that impact and connect the citizens of Portland and beyond.
Prof. Joe Fitzgibbon: Teaching in a FYLC program has taught me that we learn diversity through openness, freeing our spirits by showing vulnerability and to have faith in the next generation of students.
Joshua: I'm excited to be a Peer Mentor because I know that the transition from high school to college is made much easier with a peer to walk alongside helping one navigate the new adventure that is college. I have a big heart for incoming students on this campus and look forward to the new friendships I'll form with them!
Nadia: I am looking forward to being a peer mentor because I'm excited to get to know new students and guide them through their epic/hectic first year!